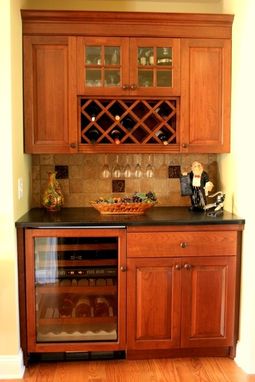 This wine bar is off of the kitchen in an unused alcove. The owner wanted to use the space for serving drinks that was closer to the dining area.

I was able to give him space for wine and liquor storage, space for glassware, and a place for a small refrigerator.

The counter allows for easy preparation and clean up.
Dimensions: Sixty inches wide by 96 inches tall by 24 inches deep.