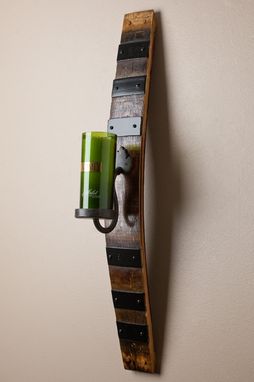 Flickering candlelight reflects off the patina of staves from authentic Napa wine barrels, adding rustic charm to your hallway or entryway. Our sconce emphasizes the graceful curve of the wine barrel stave. We include one soy-based, wine barrel candle and all hanging hardware for fast and easy installation.

Approximately 36"x 3"

At Alpine Wine Design, we welcome custom orders and have years of experience fulfilling custom requests.