Wine Bottle Stopper Made Of Segmented Exotic Woods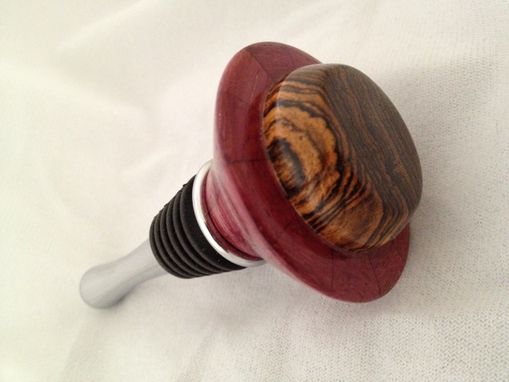 This wine bottle stopper was made of African Purple Heart and Mexican Bocote. The Purple Heart is 12 individual SEGMENTS cut and glued together before turning on a lathe. The Bocote was then added and turned. The stopper is top quality stainless steel with a replaceable rubber seal.
Dimensions: Zebra Wood is approximately 2 inches in diameter and 1 inch thick. The Bocote is 1.25 inches in diameter and 1/4 inch thick. Stopper is $ inches total length.