Wine Crate Serving Tray- Insignia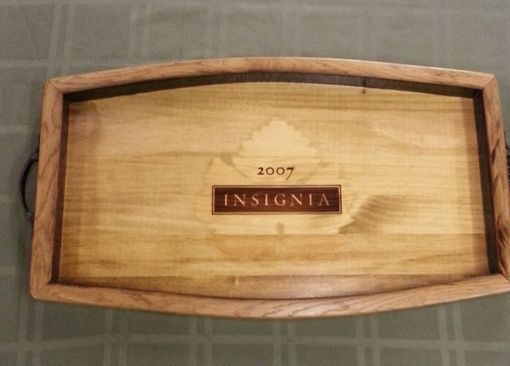 Our Trays are handmade using genuine upcycled wooden wine crates from renowned wineries world-wide. Each piece is unique and features the original markings of the wine crate. We use only high quality handles and cabinet grade lacquer to bring years of function and beauty to your living space.

Insignia, an exceptional Cabernet, is the flagship wine of the Joseph Phelps estate in Napa Valley, California. Our Insignia 2007 Tray features the original embossed logo, complete with grape leaf silhouette, prominently centered on both the serving side as well as the underside of the tray. It is finished with a warm golden oak stain and wine-stained barrel stave edges. A true beauty!

Each Tray is unique, but all measure within 23-28" long by 13-16" wide (length measured from edge of handles).

Need a different color or size to complement your decor? At Alpine Wine Design we welcome custom orders. Please contact us with your request.