Wing Chair With Abstract Geo Print - Part 2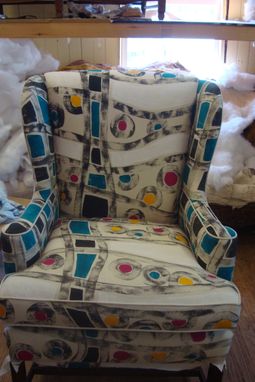 Hand painted on Hemp Summercloth using non toxic paints .
Our client wanted 2 similar prints in the same family. We had a sample of this print in the Boston Design center and it was from here that we worked to come up with this variation and color way.
Dimensions: 26wideX 38 highX 26deep