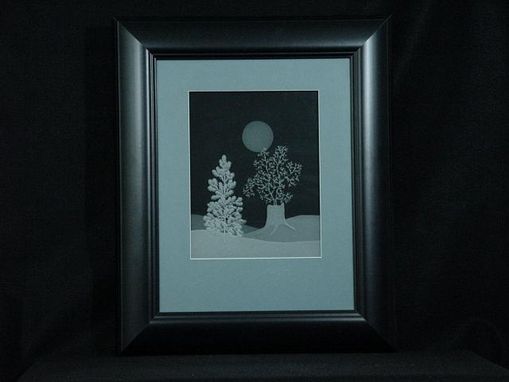 All of the engraving was done on the back side of 4 panes
of glass. This gives the appearance of a three dimensional landscape. I used a diamond stylus, dremel,
and paragraver to accomplish this effect.

This is the most unique piece that I have engraved to this date.
Dimensions: 20"X24"