Wire Wrapped Stone Dangle Earrings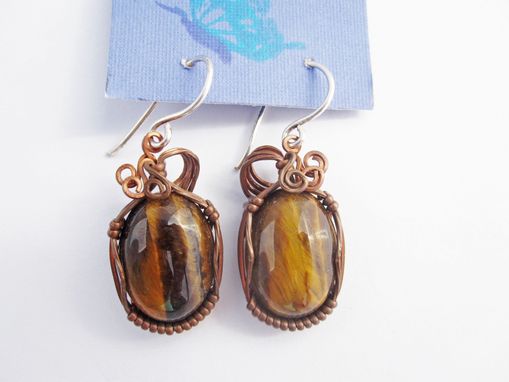 A pair of shimmering tiger eye cabachons (rounded stones with a flat back) wrapped with copper wire into dangle earrings. The earring wires are sterling silver and thus hypoallergenic. These earrings are great for everyday wear but have enough flash to be worn at special occasions.
When custom made you can choose any stone you would like your earrings to feature as well as choose from sterling silver, copper, or brass wire to hold them. The earring wires can also be a different metal, but I would recomend sterling silver to prevent ear irritation.