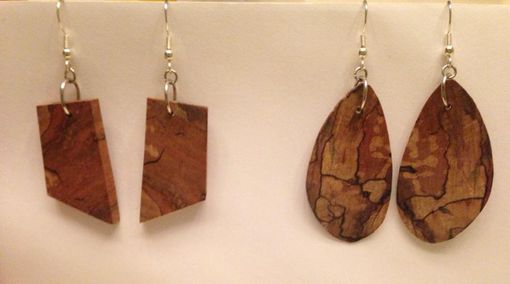 These earrings are inspired by the beautiful wood patterns created by nature. With each pair of earrings I make, I try to highlight the natural beauty of the wood. I use sterling silver hooks to reduce the possibility of allergic reaction to the metal. Custom shapes and designs are available as well as pendants for necklaces.
I use small pieces of wood left over from larger projects to create my jewelry. I carefully select each piece of wood to find grain patterns that are interesting and beautiful on the small scale of the piece of jewelry I am creating.
I finish each piece of wood with a durable urethane and oil finish to protect the jewelry. This finish in available in gloss, semi-gloss, and satin and can be applied according to custom requests.
These make excellent gifts, and I can accommodate a variety of special requests including a special piece of jewelry from the small branch of a favorite tree or location that you provide to me.