Wood Casket For Natural Or Green Burial: Light Tone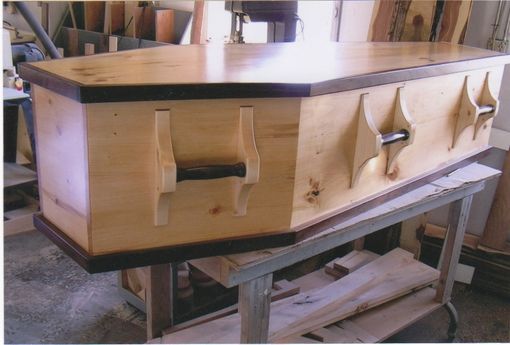 Matt's father, Robert 'Bud" Lanz, is an incredibly talented carpenter and he creates, among many other pieces, custom made caskets for a natural, very simple burial. Lots of people want to be buried in as natural as way as possible and these hand made caskets are a labor of love from this father and son team.

Matt creates one of his hand carvings on the lid of the coffin when requested by the customer for a very personalized touch.

Contact White Star Studio with your needs and Matt and his father will create a unique piece for you or your loved one.