Wood Craving Of Rooster Cogburn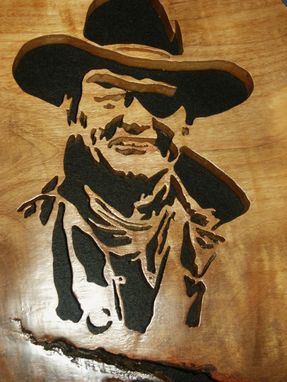 A "one of a kind" scrollwork of John Wayne as Rooster Cogburn. I used a slab of live edge pecan wood for this project and after cutting it out, I used several layers of finish and placed a black felt backing to make it stand out.
This peice of art is about 11" wide and about 18" tall, I can cut out some up to 14" wide and 20".