Woodblock Print Deer Tile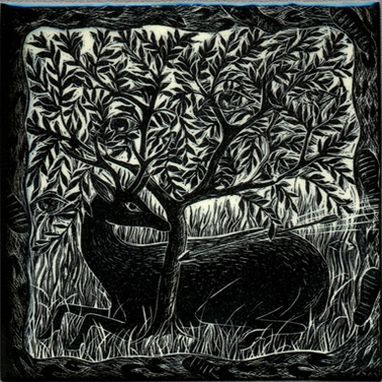 This wood block animal tile started as an original wood cut block print by David Regan. It depicts a stag laying under the cover of a small tree. This peaceful scene is disturbed however by a hunter's arrow that has narrowly missed it's mark and has become lodged in the tree. The deer, now alert, is aware of all the eyes of humans who are peering at him through the forest cover. At six by six inches, this glossy, glazed version of the wood block print is a durable tile appropriate for installation, as a counter trivet, or framed as wall art.
Dimensions: 6" x 6" x 1/4"