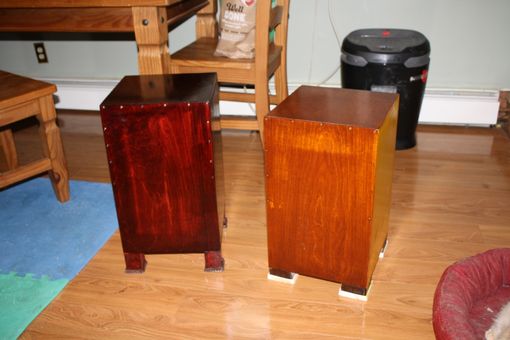 These Cajón Drums are made out of 1/2" Baltic birch plywood with a 1/4" tapa and a snare on the inside. Playing the top of the drum results in a snare like sound while further down produces a more bass tone.

Approx size: 13" wide x 13" deep x 29" tall.

I can stain these in any color and decorate with decals, stencils, patterns or whatever you can think of.

A Cajón Drum is a six sided, box-shaped percussion instrument originally from Peru, played by slapping the front or rear faces (generally thin plywood) with the hands, fingers, or sometimes various implements such as brushes, mallets, or sticks.


All of our products are handmade
by expert makers.