Wooden Console Table With Mother Of Pearl Inlay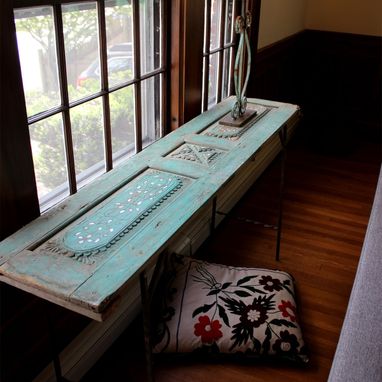 This console table is a wonderful work of mother of pearl inlay and hand carved wood from the Levant. We carefully preserved its original green color which gives this item its full splendor. It was originally an indoor decorative wooden panel, probably integrated into a wall. These pieces are more and more difficult to find. This one is 200 years old!

Table legs are made of twisted and half round reclaimed wrought iron bars.

Dimensions are L70" x w15" x h32"