Wooden World Map With 3d Effect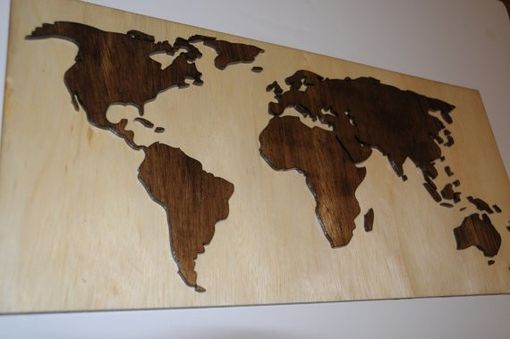 A hand-crafted wooden world map that is comprised of two wooden layers, giving it a 3D effect. The size of the standard map is 22x10.4 inches, but can be adjusted if needed. The wood stain colors can also be customized if needed.

We can also create maps of single countries or continents only. Just contact us for more information.

Your item will be shipped approximately 3-4 weeks after your order date. The item may be available sooner upon request.

For custom requests or any questions, please contact us.
Dimensions: 22x10.4 inches (can be adjusted as needed)