Worded Cross With Dangle Ready To Ship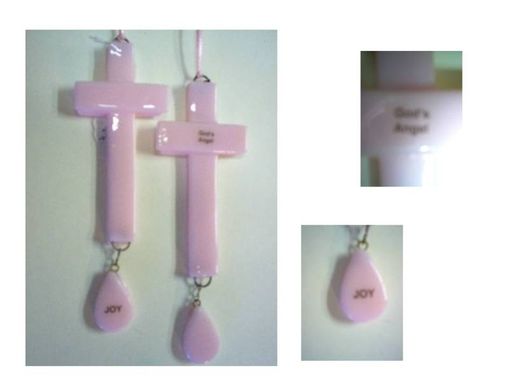 This is a beautiful either baby pink or milk white fused glass cross. They measures between 3.5" and 4 inches with a 1 inch dangle on the bottom and come with a ribbon for hanging. They also include a written phrase, either on the crossbar or on the dangle. Phrases to pick from are: LOVE, HOPE, FAITH, BELIEVE, JOY, PEACE, You are Loved, God's Angel or Child of God. All of these phrases are done in dark black.

These little beauties make great gifts for the office or for the office parties. No one will be disappointed in either of them.

The price does not reflect the quality of the workmanship of these little beauties.

Ships usually 3-4 business days, unless you request other colors. Then add 2-3 days.