Wormy Butternut Harvest Table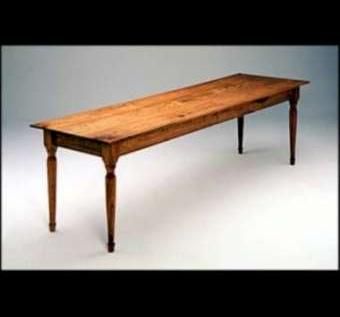 The Butternut wood for this table came from the banks of the Mississippi, where it had been cut and stored in a barn for years before I met the farmer who sold it to me.

The wood has small holes and distress marks caused from some of the insects that once lived in it. Although they don't diminish the strength or integrity of the wood,
the marks add a distinct warmth and character to the table.

This table has been sold. I would be happy to build another to your specs.
Dimensions: 36" W x 82" L x 30" H