Woven Scarf With Tapestry Inlay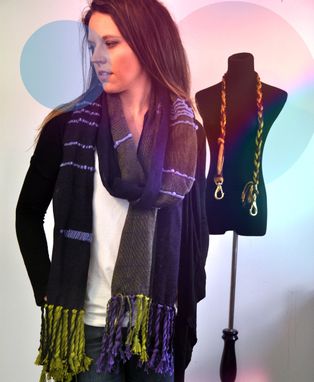 Dimensions: 14" x 70"

Materials: wool

colors: shades of purple and green

What to wear it with? This scarf is designed to dress up or dress down. Add it to jeans and T -shirt to be comfortable, but look pulled together.

Pair with leggings and a lose fitting top for a bit of a dressy look. Or wear with a long dress or skirt.


The wraps are designed to wear everyday.