Woven Statement Scarf: Braided Collection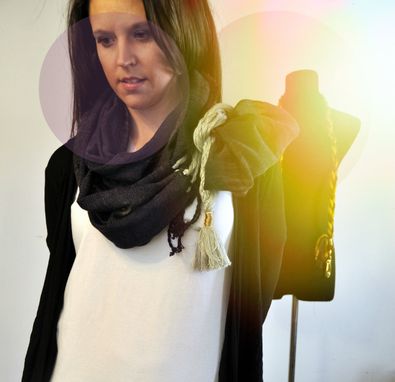 Dimensions: 14" x 76"

Materials: cotton yarn

Colors: Black, deep purple, burgundy, silver

Care: Dry Clean Only

What to wear it with? This scarf is designed to dress up or dress down. Add it to jeans and T -shirt to be comfortable, but look pulled together.

Pair with leggings and a lose fitting top for a bit of a dressy look. Or wear with a long dress or skirt.

Because of the neutral colors in this scarf you can wear it with any color and look good.

Each textile comes specially wrapped

The wraps are designed to wear everyday.

Each scarf is 100% handmade and custom designed, making it a one of a kind piece, no two scarves are exactly alike.