Wrought Iron Candle Holder Toi & Moi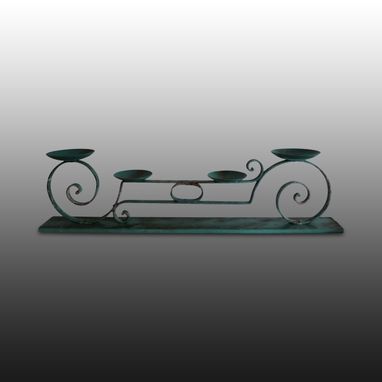 Four cup majestic candle holder with a green patina, made from a late 1800s salvaged element from Northern Lebanon. We have very few items of this color. We called it Toi et Moi which means You and Me in French: we had different ideas on how to call this unusually colored item, so in the spirit of compromise dear to the Levant-we did find a name which suited everybody...

Dimensions 4"xL 34.5" xH9"