Wrought Iron Coffee Table Delta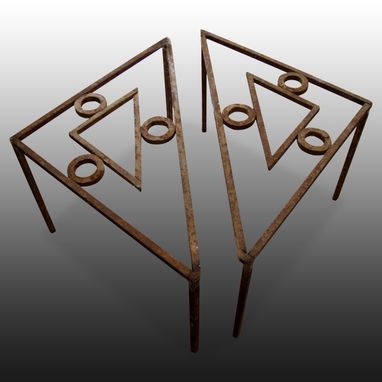 Art deco style for this triangular coffee table from a rare find: a 1920 gate spotted in a salvage yard in Beirut, Lebanon. This side table can be used as stand alone or assembled with 2 or 3 other similar shaped pieces which will form a modular larger table. When assembled with one other similar piece the final shape is a square.

Dimensions are 21"X 22"X 31"Xh15".
There is a bigger table : 30"x30"x38"xh15"