Wrought Iron Coffee Table Giza With Glass Top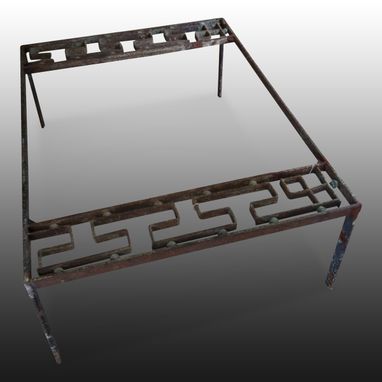 The Giza table is one of the shining examples of the Suez collection. This striking table was formed out of the wreckage of an old gate found in Cairo, Egypt. Dating back to the last days of the Egyptian monarchy, the gate features sturdy, thick lines characteristic of the art deco style that was prevalent in Egypt during the 1920s and 1930s. Of particular interest are the two distinct types of iron used in the piece - the thick light iron bolts break up the lined pattern of the wrought iron with perfect placement. Supplied with glass, "Giza" serves as an impeccable asset to any room in the home.

Dimensions are l44"x w32"x h15"