Wrought Iron Coffee Table Rosace And Glass Top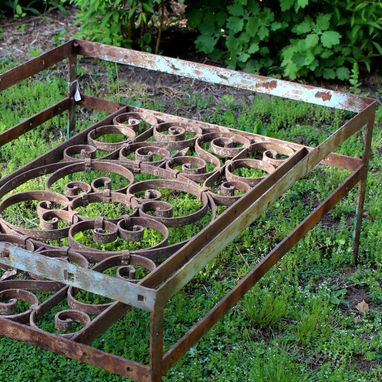 Originally a massive gate protecting a bourgeois old mansion in Cairo, now a coffee table with a beautiful central element with a floral motif on the lower shelf (hence its name Rosace). This table is supplied with glass that fits inside the upper shelf.

Dimensions are L37"x w 30"x h16"