Wrought Iron Console Balkoun With Glass Top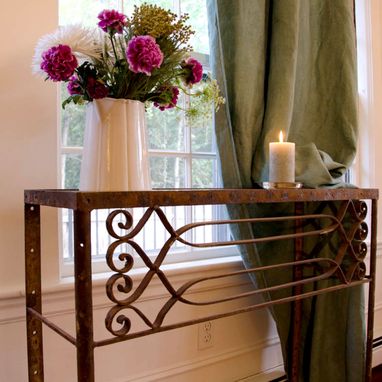 This console table is also made from a balcony from the neighborhood of Gemmayze near downtown Beirut. Gemmayze is one the last areas of Beirut where traditional buildings still stand, it is adjacent to the Solidere area. This residential neighborhood became an entertainment hub after local entrepreneurs decided to transform the old houses into restaurants, bars and clubs thereby saving the neighborhood from destruction.
Lateral panel and glass top included in the upper frame. The front legs are made with half-rounded wrought iron bars.

Dimensions are l40" x 12" x h35"