Wrought Iron Floor Lamp With Led Bulb - Industrial Look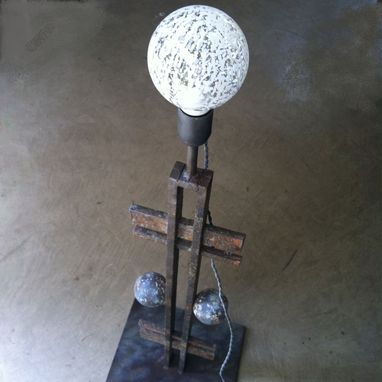 Osiris (Eyptian God of the after life) is made from a massive gate salvaged from Egypt. So massive that the salvage yard owner thought that no one would ever acquire it..but he was wrong... Three of the four lateral side bars are removable...Industrial feel, minimalist look meet Osiris!

Dimensions are L 12"x w 1" x h 32"

White frosted LED bulb - The bulb can be replaced by a lampshade.