Wrought Iron Table Lamp Hathor And Industrial Look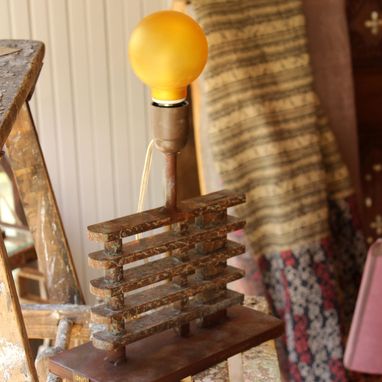 Hathor is an ancient Egyptian Goddess representing feminine love, joy and motherhood. Can you recognize any of these characteristics in this lamp? Neither do we..we see it more as masculine, with thick and sturdy sections with a definite industrial look...our creative director has been reassigned to making lampshades for lamps other than this model :)

Hathor is supplied with a round LED bulb.

Dimensions L9.5"xw 5"x h 14"(including the bulb).