Wrought Iron Welcome Sign With Star Panel, Ready To Ship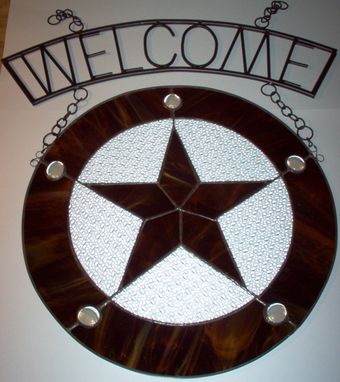 Star and border are of caramelized brown glass with a clear background. The border has clear cateye nuggets.


Size: Wrought Iron is 25" wide x 5" high. With 5 inches hanging chain per side.

The star panel is 18.5" in diameter. The finish has been waxed and buffed to a beautiful shine.