Wrought Iron With Dichroic Center Cross, Ready To Ship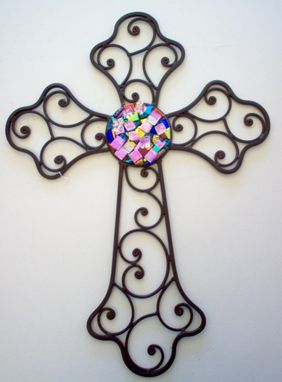 This is a beautiful cross, made of wrought iron. Has a beautiful center of dichroic. The dichroic has been fused in a mosaic type style.

The colors are pinks, blues, purples and gold's. See the close-up for all the beauty.

The center dichroic piece is 4" in diameter. The cross itself is 21" tall x 15" wide. A perfect size for a focal piece on any wall.