Yellow And White Gold Ring With Diamonds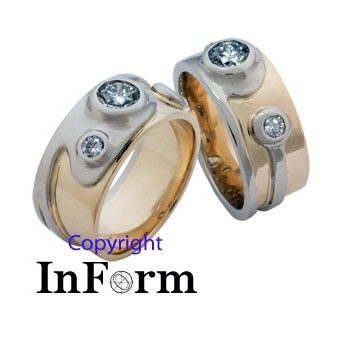 A customer approached me, asking if I might be able to use the gold and diamonds from the engagement and wedding rings that he had presented to his wife, and who had recently and unexpectedly died. He was looking for someone who could create a new ring using these specific materials that were so closely associated with their marriage...a ring that he could wear as a remembrance of his wife...and honor her in doing so. At the same time, he wanted to have a ring made with a more or less "funky" approach...possibly his looking to recreate his life in a relatively new manner. In short, the recreating of her rings provided him new beginnings.

There was one ring made of white gold and another made of yellow gold. And as much as possible, the task at hand was to incorporate as much of the same materials as possible into a single ring. It was an interesting and ultimately rewarding challenge...and meant a great deal to my customer.