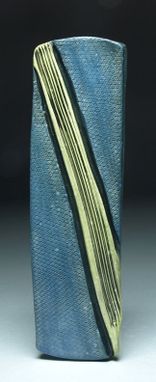 "Yellow Field"

Multi-colored and textured wall tile

This one of a kind carved tile is glazed in blue and yellow. It is 9 1/2 inches tall and 2 3/4 inches wide.

This handmade sculpture hangs flat anywhere a small nail can be used and will add a splash of color and depth to any room. Can also be set into a wall instillation.

Makes a wonderful gift.