Yellow Knitted Rib Scarf With Tassels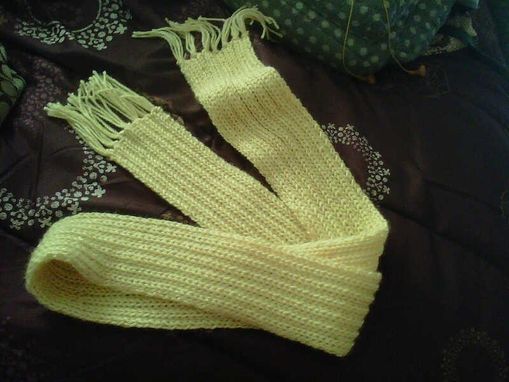 This scarf has such a simple feel to it, but just a touch of it is all that's needed to add a classy, warm look to anyone who wears it. The tassels add even more elegance.

Customization available for tassel length, scarf length, and color. May also be ordered without tassels.