Yellow Luxury Shag Fox Fur Ear & Tail Set In 2 Variations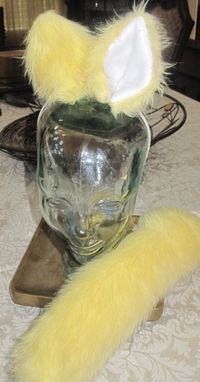 Yellow luxury long pile shag faux fur ears and tail set in 2 different variations for you to pick the size of the tail length.
Ears are 4" tall.
Tail: 15" long
30", the tail is 4 inches wide plus the pile
"With pride, Hand made in The USA by a local artist - Me"
Perfect for costuming at any costuming event, dress up occasion such as plays, parties, Halloween and conventions.

Any other questions, please ask.

Feedback will be given when feedback is received.