Yellow Support Our Troop Ribbons, Ready To Ship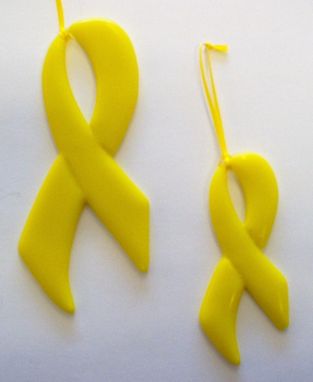 The large one about 6" tall x 2" wide and each comes with a yellow ribbon for hanging.

The small one is about 4" tall x 2" wide.

The shape of this one is unique as it flows as a ribbon would. The color is perfect!

This is made of fused glass, that has been fully fused and annealed in our studio kilns at a rate of 1465 degrees. The annealing process ensures that it is strong and durable.

Available in small or large, different price.

Ships in 2-3 business days to allow for proper packaging.