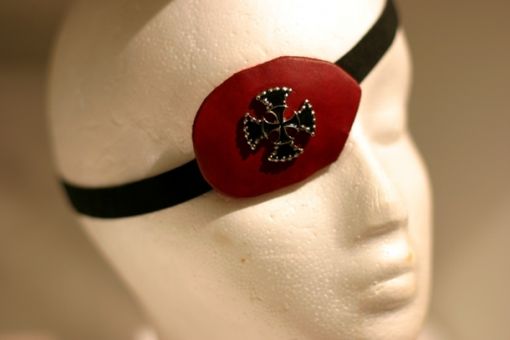 "If you have it you don't need it. If you need it, you don't have it. If you have it, you need more of it. If you have more of it, you don't need less of it. You need it to get it. And you certainly need it to get more of it. But if you don't already have any of it to begin with, you can't get any of it to get started, which means you really have no idea how to get it in the first place, do you? You can share it, sure. You can even stockpile it if you like. But you can't fake it. Wanting it. Needing it. Wishing for it. The point is… if you've never had any of it… ever… people just seem to know."

-------------------------------

Hand crafted, suede lined, metal accented and custom molded so it doesn't dig into your eye (like other patches). Available for either eye and in red or black, with hardware to match color scheme. For custom colors, feel free to contact us.