Zebrawood And Leather Table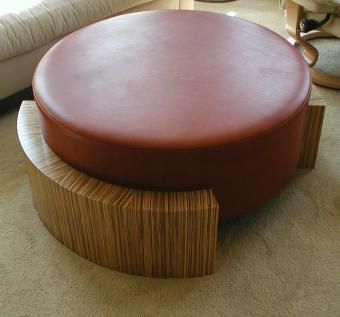 This Zebrawood and leather table was conceived for a very modern residence on Lake Mendota in Madison, Wisconsin. The arcing legs support a large drum that was clad in this beautiful red leather by a local upholsterer. We created the legs by stacking curved pieces of plywood, sanding them smooth, and then cladding them in distinctive Zebrawood. The finish is a high-gloss conversion varnish.
Dimensions: Approx. 45" across, and 24" high.