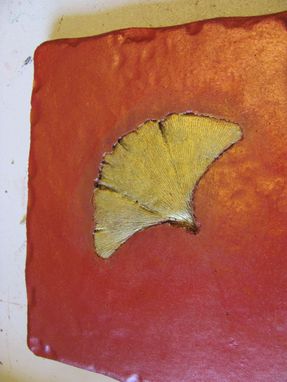 This is a 6x6inch Tile made for a woman who wanted to enhance her work space. She wanted red and she loves Gingko's. The tiles are made out of Concrete/Cement. The Ginkgo leaf is a impression from the leaf pressed into the cement. The leaf is removed at the right moment, leaving the impression in Cement. What color do you like?
I then paint or gild the tiles according to instructions by my client wishes.
This tile was placed in a business office among other treasures my client has.