Zirconium Wedding Band With 18k Rose Gold Inlay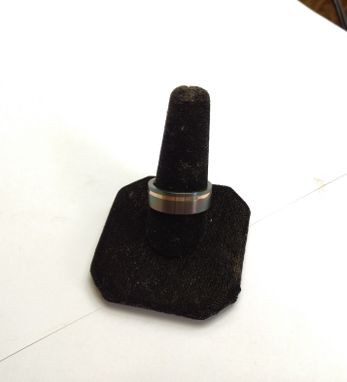 Machined by hand from a solid bar of zirconium. Zirconium rings set the standard. Hard and scratch resistant they will not break or shatter like tungsten. Hypoallergenic You can never go wrong with a sleek black ring whether its a wedding band or just a causal fashion ring. Black Zirconium Rings are heat treated giving them their smooth black coloring. With the hardness of sapphire it is ring that will last a life time.

All black zirconium bands are durable and shatterproof and come in a wide array of styles including diamond black zirconium rings, precious metal inlay rings featuring high quality gold, silver and platinum and an array of faceted and milled ring styles.

Be advised that rings can not be resized. If you aren't sure of your ring size I will provide you with a ring sizing kit.