We'd like to share a bit about some changes we've made here at CustomMade. But first, let's take a quick look at how we got here.
How to succeed a little and still fail: a classic startup tale
In 2011, CustomMade raised venture capital to create an online maker marketplace that would provide discerning customers with access to the world's custom makers.
By 2015, CustomMade had grown to more than 30 employees, thousands of makers, and millions of website visitors. Despite this growth, CustomMade was losing money quickly, and was not growing fast enough to justify additional funding from investors. The management team worked hard to create a future for the business, exploring options ranging from new investment to selling the company, but was unable to create a path that would keep the platform running.
It was clear that CustomMade could not continue to operate in the same manner. We still believed strongly in our vision that shopping should be personal and meaningful, and we didn't want to see the website shut down. We also felt a strong obligation to the many makers who were supporting themselves and their families at least in part on earnings from our maker-marketplace.
We arranged for most of CustomMade's staff to join a successful Boston-based e-commerce company, so none of our employees would be without a job. And, in the summer of 2015, CustomMade Ventures Corp. went out of business.
Starting again
Five of us stayed behind and put together a plan to keep CustomMade going. We bought back the website and business assets out of foreclosure and started a new company to keep the maker marketplace running and to identify ways to grow a new business from the old.
It's been almost two years and we've been pretty quiet about these big changes. Though there was some local press coverage, we're pretty sure very few people noticed. And we chose not to make any public statement, even to our makers. Why? Candidly, we weren't sure what to say. We had our work cut out for us just trying to operate a business that had been running with more than 30 team members with a staff of just 5 of us. And we didn't want to make any promises we couldn't keep. So we worked hard to avoid any impact to our users by operating the marketplace exactly as it had run before, and got to work on finding new ways to change and grow the business.
An online home for custom fine jewelry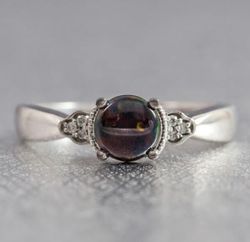 Over the past year and a half, we focused on the jewelry portion of our business and a way to deliver to a larger audience on the CustomMade promise: that your purchase means more when it's designed and made for you. For years, we'd watched customers find immense satisfaction in the experience of working with an expert to design a piece of jewelry just for them. We'd also seen first hand just how difficult and unpredictable this process could be. Each project requires exceptional customer service, clear and timely communication, jewelry expertise, gemology, design guidance, skilled craftsmanship, and a willingness to put the customer's satisfaction above all else. When everything comes together, the experience is one-of-a-kind. We just needed to make it work every time and for every customer.
Through a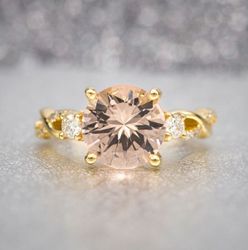 lot of experimentation, we've proven to ourselves that we can lead customers through the process of designing and creating custom fine jewelry and that we can make this luxury experience affordable while delivering a really high level of service and quality. We've built a small, talented in-house team that leads our jewelry customers through all aspects of the design, modeling, and manufacture of their custom jewelry pieces. And, having made over a thousand jewelry pieces for our customers in this past year, we're now confident that we can continue growing this in-house custom jewelry offering as the core of the CustomMade business.
What's next?
We're really proud of what we've built, and we're excited to grow this business. But this next step is bittersweet. As part of putting this new service front and center, we've made the very difficult decision to shut down the jewelry portion of our maker marketplace.
We intend to keep the furniture, decor, leatherwork, apparel and other areas of our marketplace running. There are skilled makers delivering exceptional work there every day, and website visitors will continue to find their work in our marketplace. We're honored and grateful for every maker who took a bet on our platform and partnered with us as we worked to make the maker marketplace successful. To every woodworker, ceramicist, leatherworker, metalsmith, artist: thanks for being a part of CustomMade… we're proud to keep playing a small part in your business.
But we've let our jewelry makers know that over the coming months, we'll be gradually shutting down the jewelry categories in our marketplace. To all of our jewelry makers: thank you. Thank you for every time a customer had an amazing experience. Thank you for every exceptional design we were privileged to publish on our pages. We wish you the very best and a great deal of success as we part ways.
Learn and grow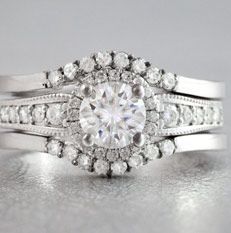 We've learned a great deal from the humbling failure of CustomMade's first incarnation. We still have a bit of a grand vision for our business. But we keep our sights firmly planted on the simple and challenging task ahead of us each day: deliver an exceptional experience and a stunning piece of jewelry for our next customer. One at a time, learning from every case, we'll keep building a valuable business.
– Brandon, Ryan, Sasha, Seth, Ty, and the rest of the team at CustomMade