Custom Engraved And Cut Lace Locks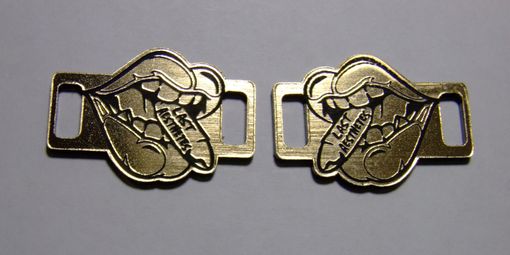 Custom laser engraved and laser cut Lace Locks for tennis shoes. Material used is flexible two part two color acrylic 1/16 inch thick. The surface color is engraved through to reveal the second base color. Multiple color combinations are available.

Lace Locks, designed with your own motto, are strung through the bottom lace on your shoes for decorative purposes. Similar in fashion to the age old penny loafer.

Pricing is for the minimum of 50 pairs.
All of our products are handmade
in America by expert makers.