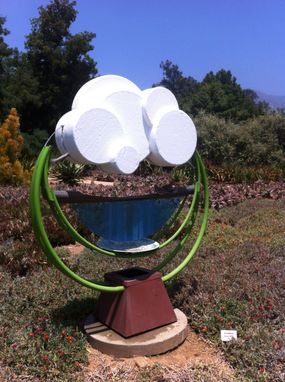 A fountain and sculpture. A representation of the water and life cycle.

The clouds gently rain; the water collects into the base, then a pump circulates the water back up into the clouds.

Suitable for outdoor or indoor setting.

85" tall, 74" wide, 24" deep (front to back)

It will be outfitted with a pump - either 110v or low volatage, as needed.