Bar Sign Silver Steel Polished Restaurant Man Cave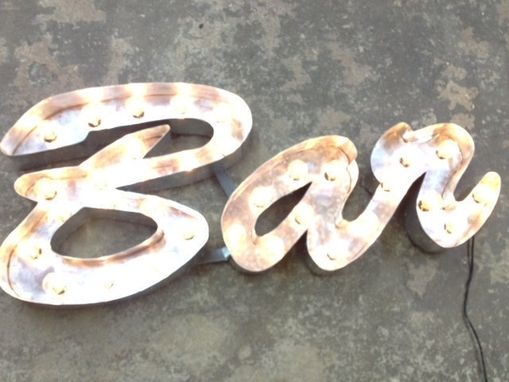 Channeled light fixture that has been polished to a bright silver finish. The B in Bar is 18 inches tall and the sign is 36 inches wide. Each one of these is custom made and one of a kind. If you have a different font you like, let me know. You can look on dafont . Com

I can make any letter or phrase you like. Just check out here and send me a note on the checkout page of which letter you would like.

This sign is very detailed and time consuming, you are getting a piece of functional art when you purchase these pieces. Everything is made from scratch by hand. This one took 5 hours of actual blood and sweat to produce. Everything is polished up and shiny.