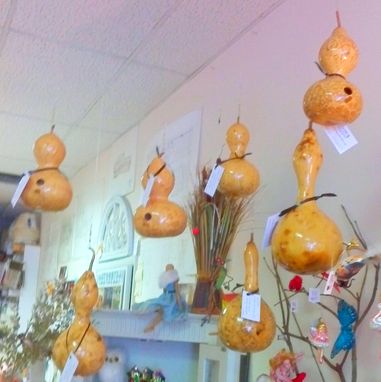 Using bottle gourds I grew and dried, I bored a small entry hole for the birds and placed a small dowel below it for a perch. These gourds are hanging in the showroom of an interior designer's store locally. At her request, she asked that I simply varnish the gourds, no colors. On other bird houses I've made, I will glue a small bird to the perch. She didn't think her clients would like that. These birdhouses are decorative, for the most part, and are not meant to be hung outdoors. If they get too wet, they will turn to mush. If hung on a covered porch, however, they can be used as a functional birdhouse.
Made in Cross Junction, VA
All of our products are handmade
by expert makers.