Bluegill School Around A Sunken Stump.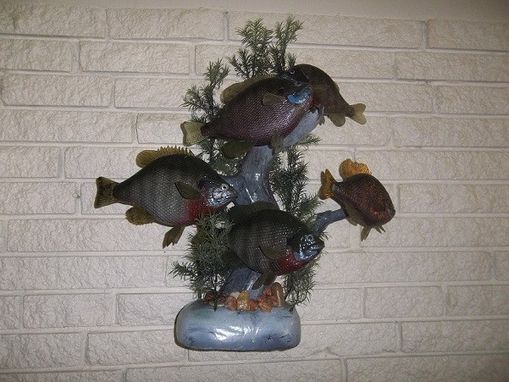 Handcrafted Bluegill school around a submerged stump.
Highly detailed Wildlife Art by Colorado Artist Dan Barden
Stump is wood, Bluegills are Urethane foam carvings, painted and lifelike.
Can be hung on wall, or set on mantle, shelf, desk etc.
Dimensions: Size: 28"x24"x14" and weigh approx 10 lbs.