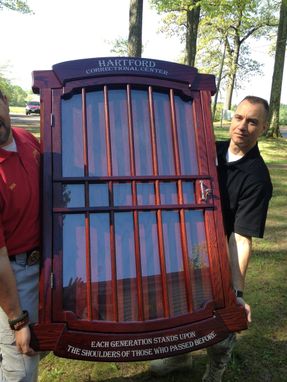 This project was contracted by one of the local prisons. It's intended use was hang a metal chit with the engraved name of any staff member who retired from that facility. My design intention was to mimic a cell door with the top and bottom scripted pieces mimicking banners. The interpretation of the piece was intended to create a sense of celebration of an employee being released from the confines of a jail environment.

This piece was made from solid oak, with an oak plywood backing. All of my finishing materials were water based and non toxic.
All of our products are handmade
by expert makers.