Comercial Aed (Defibrillator) Cabinet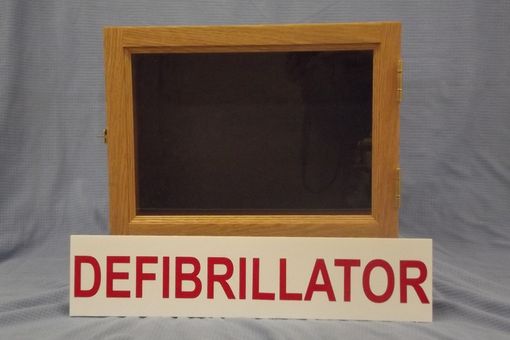 This is a comercial cabinet for a Defibrillator with a acrylic non shattering window.
This cabinet is equiped with commercial hinges and hasp for a plastic closure tye.
The cabinet is of solid select and better Red Oak through out.
The door is of a stile and rail construction with Acrylic non breaking plexi glass.
This particular cabinet is located in a Church Hall.
It can be set up and mounted any where that has the required law to have a Defibrillator on the premises.
The style is of a Conterporary nature.
Dimensions: This paticular cabinet is approx. :
4 3/4 inches thick or deep
11 inches tall
15 inches wide

Price varies with size
All of our products are handmade
by expert makers.