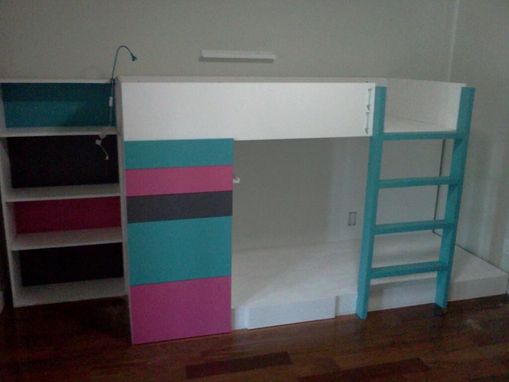 This piece is huge. Bunk bed was based off several photos from a website the client sent me to and we added some parts while taking others away and this is what we wound up with. Bed space is for two twin beds one top one bottom, under the bottom bed there are two pull out drawers painted white to blend in. The top bed overhangs a 5 drawer bank and solid ply panel acting as a back and tied together by the ladder. In addition to the drawer bank there is also a bookcase to the far left that is tied into the single unit.
Dimensions: 40" Deep, 60" tall, 130" wide
All of our products are handmade
by expert makers.