Custom Made Outfit Of Choice Pageant Wear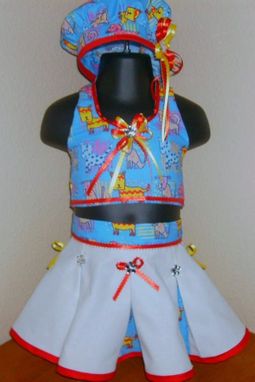 Custom Pageant Wear
Can be worn as Outfit of Choice or Casual Wear
This Outfit can also be themed for a holiday, specific routine, or specific pageant.

Outfit is available in size 0,1,2,3,4,5,6
Or can be made to your measurements.
Please allow 1-2 weeks for production and shipping

Package includes:
Low Glitz
Muffin Hat
2 Matching Hair Bows
Halter Top
Pleat Skirt or circle skirt

Additional accessories also available :
Diaper cover / Bloomers $10
Socks $7
Boot covers $10
Arm Bands $15
Jewerly Set $15

Need more glitz? Contact me for a special listing.