Eternity Flag Case Urn, Flag And Urn Display Case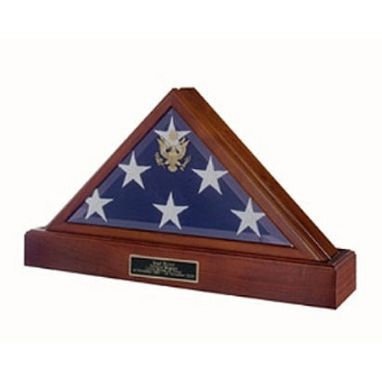 Looking for stylish, long-lasting cremation urn? Flags connections specializes in making urns that honor true American patriots. Whether a civilian, or a veteran, these patriotic urns accommodate Americans who loved and lived for this land. Urns have been used for centuries for preserving the ashes of loved ones. They are a beautiful tool for assuring that a person's memory lasts for centuries. Cremation urns are great alternatives to coffins and also serve other uses, besides the storing of ashes. In addition to preserving the departed's ashes, some urns feature a display case for showcasing the American flag. They are touching, and beautiful tributes for loved ones. Timelessly appropriate, and of true heirloom quality, they are great for making memories stay alive for generations to come.
All of our products are handmade
by expert makers.