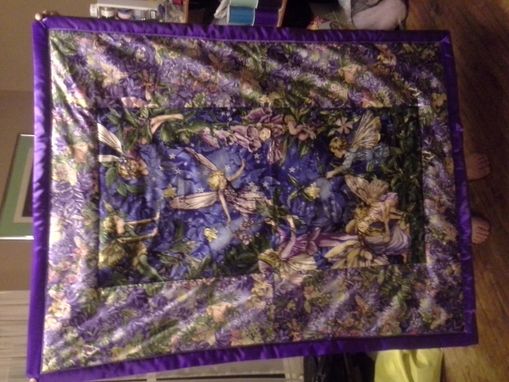 Blanket was made for a client who had a very specific theme in mind. Fabrics where chosen and then pieced together. The back is a solid stary pattern. The quilt is made with 100% cotton and a hypoallergenic polyester batting. This particular quilt is 60 by 45". Most of the quilts that I do are normally 36 by 45", however if you need/want one larger, by all means let me know.

The most remarkable thing about TBS baby blankets is that to date (and for as long as we are in business) we NEVER duplicate a blanket. I will make ones that are similar but never identical. That way your special little one has the only one in existence (that I have made at least!)
All of our products are handmade
by expert makers.