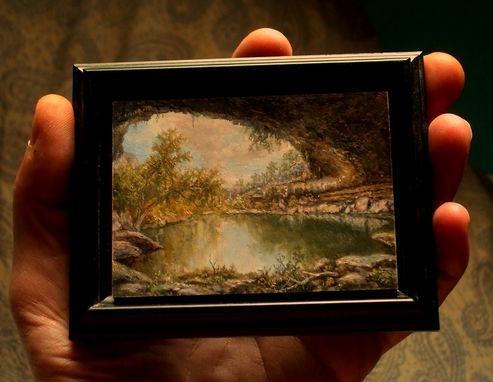 Miniature Texas Hill Country painting by David Smith (oil on 2.5" x 3.5" panel).

One of the crown jewels of the Texas Hill Country, Hamilton Pool Preserve is a natural pool that was created when the dome of an underground river collapsed due to massive erosion thousands of years ago. The Preserve consists of 232 acres of protected natural habitat featuring a jade-green pool into which a 50-foot waterfall flows. The pool is surrounded by large slabs of limestone that rest by the water's edge. Large stalactites grow from the ceiling of the overhang. The ceiling and surrounding cliffs of the grotto are home to moss, maidenhair fern, and cliff swallows.
All of our products are handmade
by expert makers.