Jurassic Park Style Walking Cane With Crane Flies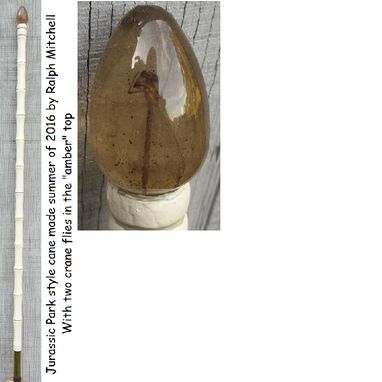 Made of hickory, very tough wood, with faux amber top with two craneflies, and a brass and rubber base. 33 1/2 inches long.
As of summer 2016 numerous times online rewording my query every which way for a Jurassic Park cane, absolutely none were available. so I made this one myself.
All of our products are handmade
by expert makers.